With the football seemingly over (53 mins: 2-0) I thought I 'd knock together a vaunting, mid year run down of what new music been on my turntable. (The word 'new' unfortunately means putting aside a plastic obsession with Throbbing Gristle, The Human League, Blancmange, Chapterhouse, Orbital, The Teardrop Explodes, the Housemartins and the best of the Beatles).
Where to start? It's hard to look beyond French electro-pop duo Yeti Lane's Grandaddy-shagging (gilf?) album the Echo Show, particularly after their blinding set at the Art Centre last week. I did my best to blow my mind and they duly finished me off. The Echo Show is a must.
Despite loving the first five (5?!)
Graham Coxon
records as much as any one of my age and indie-orientation would do, I must confess to loosing interest in his past few outings. But this new one is fantastic. He sounds frantic and de-hinged and ironically like he is the age I was when I first dreamt of making a Telecaster sound like that; about 13. A Peter Pan of Pavement rock. And some bits go loopy and sound a bit like
CAN
. (A good time to mention that although I haven't got/got the time to listen to the new CAN
Lost Tapes
- by all acounts it's a belter and although I'm dead against adding to the overload of lazy and expectant links to music on the net, this 'new' CAN track, 'Deadly Doris' HAS to be heard). Funky little bleeder...
(68 mins- the italians have started the injured face routine).
Back to the 'charts' and in April I charped on about how much I loved the Pre-New's album, Music for People Who Hate Themselves and I'm not budging; it is so much ruddy fun. Both for the Mars-munching, gun wielding nonsense lyrics but also for the glam-Fall noize they make. It has also added to the fact Earl Brutus are moving up my best bands of the nineties list at an alarming rate. The Pre-New's recent 6 Music session was fantastic also. (And album cover prize winners too). Phew.
A decent third effort from Errors, but
Have Some Faith In Magic isn't yet providing the
enchantment that previous efforts or indeed the title suggests.
The Echo Lake EP Young Silence of last year got me ready for their recent full length Wild Peace and it lives up to the lovely dream-like Cocteau Twin pop of its predecessor.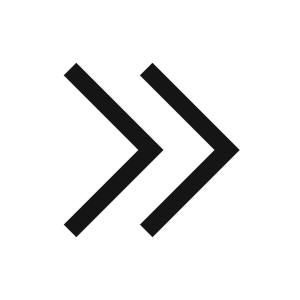 All the Saints despite their stupid name made Intro to Fractions which although not likely to win most original album ever does sound like a whole bunch of bands I like (namely My Bloody Valentine, Jesus and Mary Chain, BRMC). And they do it pretty well. AU's title track to their album Both lights is called EPIC and that makes total sense to the overall sound of the album- it's big. It's one of my favourite albums of the year (thus far) and despite a few dodgy, overly-orchestral fuckers in the middle, is a real worthwhile listen.
This weekend has been all about BEAK>'s new album >>. It seems Geoff Barrow kept a bit back from his production witchcraft of the second Horrors masterpiece to make a return album for this Portishead side project. Not sure how it stands up to their first album yet (which was reet good) but the track Wulfstan ii might be one of the best things I have ever heard. Stream the album here. Also Barrows other side project- Drokk - made an album which sounds like a glorious head-fuck (in a good way) for fans of the Bladerunner soundtrack. Noice.
Alt-J's new album, from a couple of listens, seems like a solid effort and like the Wild Beasts whom I saw them support recently, are probably better on record than live. I LikeTrains made a good un' with the Shallows and as too it seems (from a few listens anyhow) did A Place to Bury Strangers with Worship. Very loud seems like the best advice for listening to that one.
(Torres makes it 3).
Luke Abbotts
Four Tet electronic wizardry
on Modern Driveway has been a treat of late
.
Oh and My Bloody Valentine re-released Loveless with a bunch of previously unheard F-off good b-sides. Didn't they do well. Twenty twelve you are spoiling us.
But ambassador I'm ready for more.
Well I'm not and just want to go and dance around the kitchen to that CAN song again, so to round off in the lamest way I have also heard things of varying levels of decent to good from Sebastian Tellier, Liars, Richard Hawley and PiL (surprised on that one being any good) which you'll just have to go and find out more about yourselves. Whilst in negative news I couldn't be bothered to do the new Spiritualized album just yet.
And finally the new Fall album is fucking brilliant too. Oh wait; they haven't released one yet? Well when they do I'm sure it will be like the others. Here's looking forward to the next six months and I will round this drivel off with anticipation for an album (September release I believe) to accompany what is my track of the year at this mid-point (you HAVE to do this one). No-one knows much about GOAT except they are from a Swedish village infamous for Live-and-Let-Die-style voodoo shit and they have a song called GOATMAN!!!!! And i'm off to see them in October. What is there not to like about that wah-wah humping rawk? (
four-nil. Spain win I guess.)